Gems - Sagem Injection

Although there have been a few variants in the V8 engine's injection systems over the years, none were so dramatic as the changes made in or around 1999.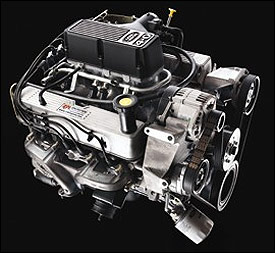 I am talking about Motronic injection. You can see in this picture a conventional style injection system with the square type plenum chamber
This one is Gems (Sagem) injection, and looks the most familiar as it is pretty much the same at hardware level as its injected predecessors; 'Hot wire' and 'Flapper' style injection systems.
Thor - Motronic

As you can see from the picture of the Thor (Motronic) injected engine (below), the intake system is now looking completely different.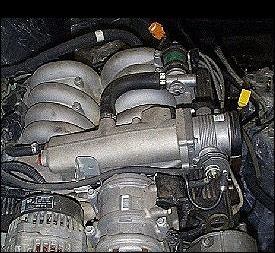 Incorporating 8 tubular style intake runners rather than the square plenum type shown opposite This intake was supposed to offer far greater torque, which indeed it does.
However, this increased torque (and much more besides) could have been gained much more simply by applying essential upgrades such as chipping and hardware upgrades, rather than this complete redesign.