A P5 undergoing some very special engine, gearbox and rear axle work
This very special car was brought to us by a customer who had already started a major restoration project.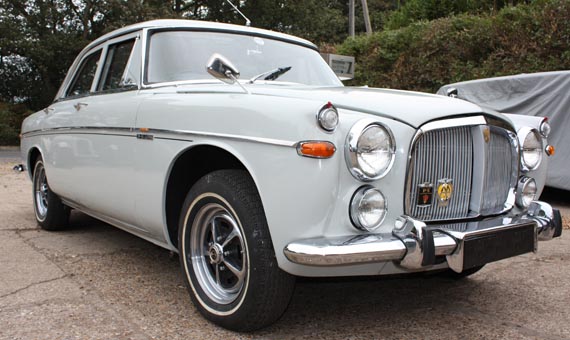 It was then up to us to point our attention to the vehicles engine, engine bay, transmission and rear axle.
We decided upon a 4.6 engine with our brand new SU carburettor setup to maintain the cars original look under the bonnet.
Below - The engine bay with engine removed allowing us to transfer ancillaries to the new 4.6 litre engine and also get full access to the engine bay for preparation and paint.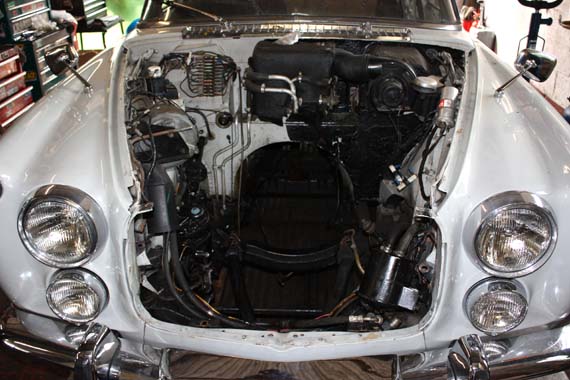 Above - Prior to parts being removed, sanded back and full under bonnet respray.
Below - The finished result, as you can see worth every minute of labour!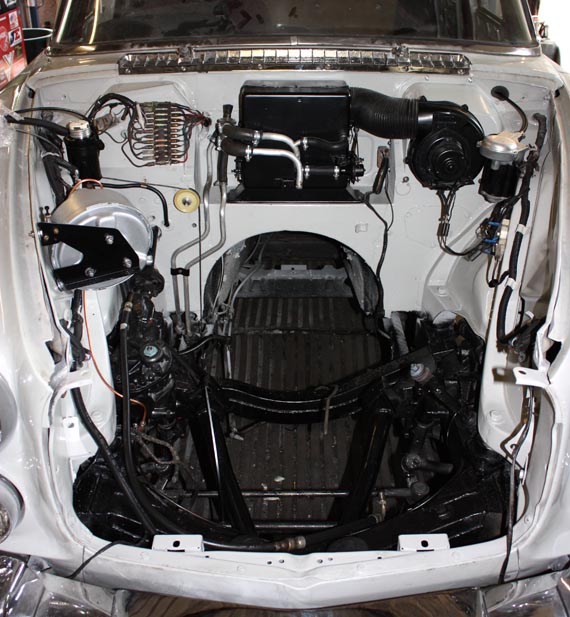 The below image shows the engine installed and setup with its powder coated show finish 4.6 litre engine.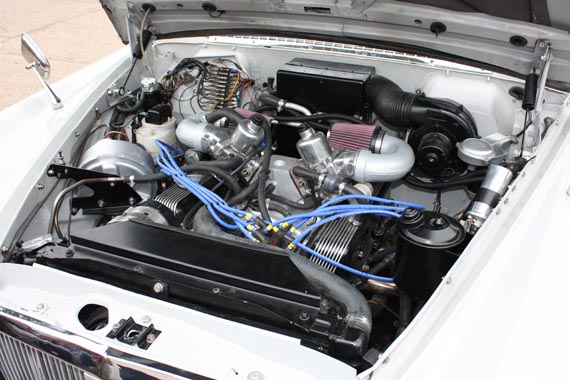 With the gearbox the original tired 3 speed auto was removed and a newer 4 speed auto modified to fit in its place. Then linkages were custom made allowing the original 3 speed gear selector to be used.
Then a Jenson Interceptor rear axle was sourced and fully overhauled. We then adapted this to fit in place of the original P5 axle which has now given this car a much stronger differential and rear disc brakes.
The last image shows a Jenson Interceptor rear axle fitted.